North Central Alberta Baseball League Championship
Game 1 Friday, August 25th
Westlock Red Lions 7R 9H 1E 6LOB
St. Albert Cardinals 4R 12H 3E 9LOB

Game 2 Saturday, August 26th
St. Albert Cardinals 10R 9H 2E 7LOB
Westlock Red Lions 3R 5H 7LOB 4E

Game 3 Sunday, August 27th
St. Albert Cardinals 8
Westlock Red Lions 0
Cardinals add their first League Championship victory to a Pennant Crown earned earlier this season. Both were milestones for the eleven year old franchise.
St. Albert Cardinals are the 2023 League Champions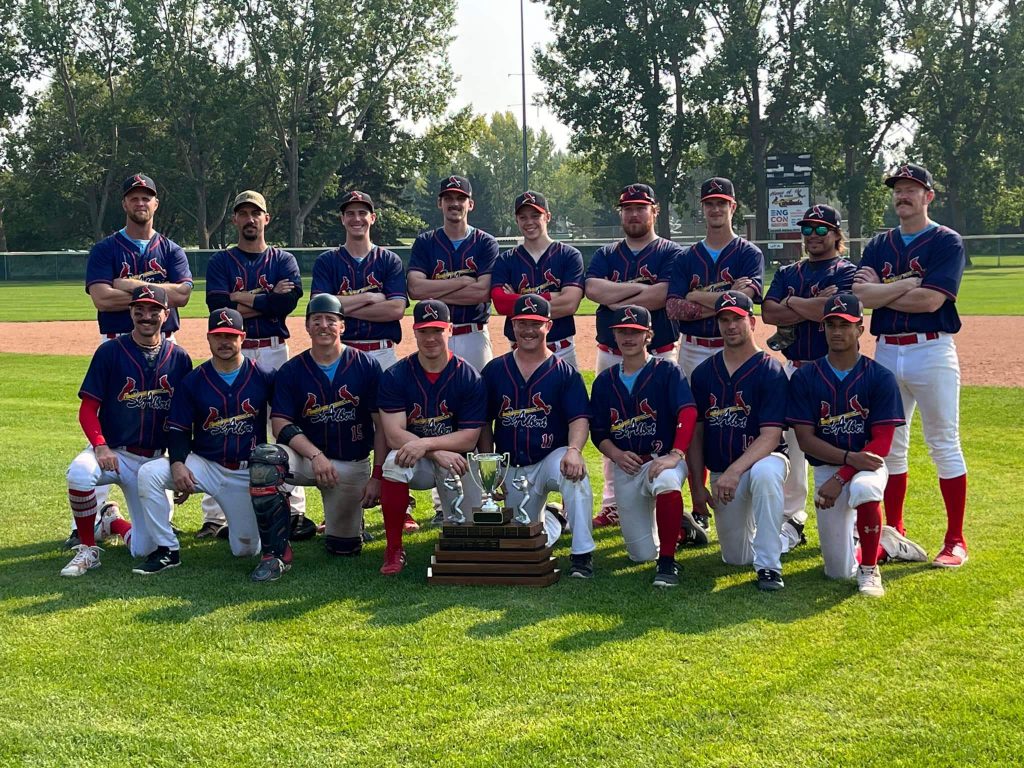 The NCABL post season has been interrupted temporarily as the Parkland Twins compete in the Western Canada Baseball Championship being…
McLean-Poll meant business when Manager Zach Pollard handed him the baseball in the first game of Series A at Keller…
The St. Albert Cardinals came into the League with high aspirations for a quick ascent among the favourites to win…
Manager Chase Visser did not hesitate when asked one week ago whether the Orioles would pounce upon the chance to…
The 2023 All-Star Game returned to the friendly confines of Keller Field last Sunday only to face a lot of…
The Beverly Optimist Club has supported amateur sports and more specifically baseballwithin the NCABL for many years. Darrell Dingwall has…
With a new local sponsor in their back pocket, the Westlock Power Sports & Marine All-Stars were facing a wash…
On Sunday, July 23rd, the Power Sports and Marine All-Stars comprised of players fromthe Red Lions and Orioles will be…
Get ready to spend a leisurely afternoon of baseball entertainment in one of Alberta's mostcelebrated parks. Come on out to…
Six years after the first pitch was ever thrown in the North Central Alberta Baseball League, an idea was born….
Kevin Hardman's passage through life saw him touch down on many baseball diamonds, hockey rinks, football fields, and soccer pitches. …
The North Central Alberta Baseball League Senior AA has been running since 1968.
If you wish to inquire as to your status as an official scorer in the NCABL, please click below to direct your inquiries to the commissioner.