North Central Alberta Baseball League
Award Ceremony Held on August 19, 2017
During the 50th Anniversary Gala Banquet
Westlock & District Community Hall
Presentation of the Servus Cup
Recipient: Stony Plain Mets
The Stony Plain Mets have ben quietly rebuilding their club over the past two seasons, adding both veteran presence and youth to their line-up. Anchored on the hill by a resurging Josh Turner and strongly supported by veterans like newly inducted Hall of Famer Mike Cote and rookie standout Logan Cameron, the Mets have been a fundamentally sound club all season long registering 14 victories against only 2 losses in regular season play. Although the race for the pennant was tight going into the final week of the regular season. the Mets looked like a relaxed and confident club in that final stretch. Kym Moore, Branch Manager at Morinville Servus Credit Union, presented the Servus Cup, emblematic of regular season supremacy in the NCABL, to the Mets' management. The Mets are to be congratulated for a highly successful regular season.
Presentation of the All-Star Game MVP
Recipient: Nathan Swap of the Westlock Red Lions
Being that the NCABL was celebrating its 50th consecutive season of operation, the MVP of the All-Star Game was again acknowledged. Nathan Swap of the Westlock Red Lions was honoured for a game well played last July 16th during the NCABL's ambitious family tail gate party and All-Star Game event in St. Albert commemorating the League's birthday along with Canada's 150th. Mentioned by Commissioner Riopel was Nathan's total dedication and love of the game along with the loyalty he has always displayed to- wards the NCABL Mr. Ed Ewasiuk, Director of this fantastic outdoor event which featured Mourning Wood in full concert, presented the beautiful hand carved trophy to an emotional Nathan Swap.
Presentation of the Bob Kootenay Memorial Award
Presented to the Manager of the Year
Recipient: Brad Walde of the Stony plain Mets
It takes more than a good Manager to lead a club to a pennant. Quality players, a united dugout and a strong work ethic are all components of a successful club. But it can also be said that you cannot easily win a pennant without a good manager. That manager, using whatever style he may have been gifted with, is that person who brings all of these varied components together and who builds a climate which brings every players best attributes to the fore. When we see a club consistently playing its best baseball there are often also other factors at play such as the motivational input of one's Manager or his ability to make the right changes in a baseball game despite the grumblings they may elicit. For those Managers whose extra time commitment and extra responsibilities often go unnoticed or recognized, the Bob Kootenay Award to the Manager of the Year reminds us all of their important roles in our game. Associate Commissioner Ed Ewasiuk then presented the Bob Kootenay Memorial Award to Manager Brad Walde of the Stony Plain Mets.
Tabulated results for the 2017 Manager of the Year
Ballot Points
Brad Walde
Stony Plain Mets
 
 
53
Hayden Chies
St. Albert Cardinals
 
 
41
Brett McElroy
Sherwood Pk. Athletics
 
 
29


Presentation of the Dan Gerlach Memorial Award
Presented to the Most Promising Junior Player of the Year in the NCABL

Recipient: Logan Cameron of the Stony Plain Mets

Logan Cameron was one of those unexpected surprises for the Mets this season. As one observer noted, this kid just came out of nowhere. Well, not quite. Logan did have a great mentor in Jamie Cameron, his brother, and an elite athlete in his own right. Logan rose to prominence in the NCABL in the company of other great young talents who also recorded stellar seasons in the persons of Forrest Hisey of the Sherwood Pk. Athletics and Matt Purschke of the Edmonton Primeaus; but Logan's versatility and spectacular batting average of .476 could not be denied. Also evident was Logan's ability to hit for power at such a young age. Adding to Logan's value was his ability to provide the Mets with some solid innings of work on the mound where he recorded a 3.71 ERA as a rookie. The Mets are excited and the NCABL is equally proud to have young athletes of Logan's calibre. Presenting the Dan Gerlach Memorial Award to Logan was another athlete whose junior career saw his star rising in the sport of football. Chris Getzlaf of the Edmonton Eskimos, a featured speaker at the Gala , presented the Most Promising Junior Award to Logan.


Tabulated results for the 2017 Most Promising Junior Player of the Year
Ballot Points
Logan Cameron
Stony Plain Mets
 
 
41
Forrest Hisey
Sherwood Pk. Athletics
 
 
36
Matt Purschke
Edmonton Primeaus
 
 
23



Presentation of the NCABL Education Grant
Sponsored by Servus Credit Union

Recipient: Lee Worobec of the Stony Plain Mets


This year's recipient of the NCABL's Education Grant was presented to Lee Worobec from Barrhead, Alberta. Lee was acquired by the Mets this season when the Barrhead Orioles did not return to the NCABL. As Manager Brad Walde noted, Lee was one of the best acquisitions for his club this season. Lee's application for the grant was what really influenced the judging for this award, however, in that Lee was able to describe his plans for life not only in the context of sport but in the context of the richness that those trials and tribulations that he had faced in life could bring him as he continues to strive to be the best person that he can be. Lee will be continuing his postsecondary studies in Business at Okanagan College next term and the NCABL wishes him all the success he deserves. Kym Moore, whose personal support thru Servus Credit Union has been unswerving, presented the 2017 Education grant to Lee Worobec of the Stony Plain Mets.


Presentation of the Most Valuable Player of the year Award
Presented to the player who has distinguished himself throughout the regular season by his exceptional offensive and defensive abilities resulting in the highest level of performance.


Recipient: Forrest Hisey of the Sherwood Park Athletics

Last season's Junior Player of the Year and Education Grant recipient continued to improve and to impress this season while finishing second in balloting for that same award again this season. But Forrest found a path to even greater success this season by capturing the coveted MVP of the Year Award. Hisey recorded a 3.0 ERA on the hill this season for the Sherwood Park Athletics while logging 44 innings of work, the most of any Athletics pitcher. He was often pitted against the toughest opponents and often came up with his best performances against them. He recorded a sizzling batting average of .600 on 25 at bats this season. Forrest was absent for the Award presentation. General Manager of the Athletics, Mr. Pat McElroy, accepted the award on his behalf.



Tabulated results for the 2017 Top Ten Most Valuable Players in the NCABL
Ballot Points
Forrest Hisey
Sherwood Pk. Athletics
 
 
53
Josh Turner
Stony Plain Mets
 
 
50
Hayden Chies
St. Albert Cardinals
 
 
44
Adam Sawatzky
Westlock Red Lions
 
 
37
Regan Hoet
Edmonton Blackhawks
 
 
36
Kyle Fagnan
Edmonton Primeaus
 
 
26
Jamie Cameron
Stony Plain Mets
 
 
23
Alex McGregor
Sturgeon Paladins
 
 
17
Nelson Brennan
Sherwood Pk. Athletics
 
 
15
Shawn Noble
Camrose Axemen
 
 
15



Presentation of the Ken Schultz Memorial Award

Presented to an individual who has distinguished himself/herself over an extended period of time within a franchised area of the NCABL as a builder, administrator, promoter, or umpire in the game of baseball. This is the highest individual honor bestowed by the North Central Alberta Baseball League. The award, annually supported by the Schultz family, commemorates the life and contributions of a member of the Schultz family who showed exemplary courage in battling a life-ending condition while demonstrating his love of the game of baseball by serving as one of the NCABL's elite core of umpires for many years.

Recipient: Pat McElroy of Sherwood Park


Commissioner Riopel took the opportunity to recognize all of the people he referred to as the"pillars of the League", people whose long years of dedication have built the North Central Alberta Baseball League into one of the best amateur sports leagues in the country. "Year after year they have given up hundreds of hours of personal time and given them freely to all of us as a gift," he noted. Riopel continued to say that, "This gift that they have given us has allowed all of you to benefit from the practice of a sport which has provided you with a healthy lifestyle, camaraderie, lifelong friendships, and so much more in the way of personal growth and development. Without these selfless people, we would not have much of a league. Ours is strong and vibrant because of them." he concluded. After having acknowledged all of the recipients of the Ken Schultz Memorial Award since its inception in 1993, Commissioner Riopel called upon Mr. Pat McElroy to receive the award for 2017. Mr. John Short, another feature speaker at the Gala, presented Pat with the award on behalf of the Tim Schultz family whose support of this award has been unwavering. Pat McElroy continues to serve as the general manager of the Athletics and is a long standing volunteer in the sport of baseball.


Presented following the LCFS
Held at Remax Field in Edmonton

Presentation of the Most Valuable Player
Throughout the League Championship Series

Recipient: Chris Brand of the Westlock Red Lion


Chris Brand was a unanimous selection as the 2017 Most Valuable Player of the Championship Series. Brand led the Red Lion post-season offensive assault with a red hot .556 LCSFS batting average equalled only by Nathan Brown among finalists. Brand recorded two outstanding defensive catches while patrolling centre field in that series and continued to gobble up everything hit his way in the final series, just missing on one other outstretched effort in the LCFS which went for a hit. But it was Brand's RBI output at critical points in two games which solidified his hold on the MVP nod. His timely home run in game three of the LCSFS locked up that series against the Mets. Again in the second game of the final series against the Athletics, in the bottom of the seventh with the score tied at seven, Brand delivered again driving a walk-off double into left field to score the winning run thus finishing the post season as the RBI leader. This was Brand's second Series' MVP in three years after winning it in 2015.
The 2017 Championship Series in Review
League Championship Semi-Final Series A: Mets vs. Red Lions

Larger than average crowds gathered at Keller Field to witness some undeniably stunning results as the Red Lions (8 – 8) faced off against the pennant champion Stony Plain Mets (14 – 2) Game 1 of this series was an absolute blow-out as the Mets were unrelentless in their assault on the Red Lions pitching staff, pounding out 18 hits including two home runs from Kyle Radke and Lee Worobec. A barage of 8 runs in the bottom of the fifth inning put the game away as the Mets cruised to an 18 – 0 victory.

The Red Lions regrouped in game 2 behind the effective pitching of Adam Sawatzky who allowed only 3 hits while the reliable bats of a number of Red Lions including Chris Brand and Nathan Brown provided the necessary offence to eek out a 3 – 0 victory to tie the series and send it into a third and deciding game. The game was not without its heated moment when Mets runner Kyle Radke slid hard into second base to the objection of Red Lion shortstop Jordan Brand whose retaliatory knee created a tense moment causing both benches to clear. Although some chirping from both dugouts persisted after that incident, the umpiring crew did a credible job of keeping both clubs under control

The Red Lions came right back with Sawatzky the next day. After having thrown a full seven innings in game 1, Sawatzky worked his way through 51/3 more innings. Although he allowed 11 hits, the Mets could only muster 3 runs for their effort despite the hot bats of Jamie Cameron, Steve Cote, Ryan Lyster, and Colten Thurotte who each registered 2 or more hits. The Red Lions pounded out 4 runs in the first to take a commanding lead and never looked back. Chris Brand provided a 3 RBI home run in the sixth inning to cement the Red Lion lead who went on to defeat the Mets 8 -3 and advance to the Championship final series.



League Championship Semi-Final Series B: Blackhawks vs. Sherwood Park

This series was destined to be an interesting one as the defending league champion Blackhawks (13 -3) faced off against their nemesis, the Athletics (12 -4), who had twice defeated the Blackhawks in regular season play. Game 1 was a tight see-saw contest with the Athletics taking an early 1 -0 lead only to see the Blackhawks steal the lead after 4 innings by a score of 2 – 1. In the 5th, Henry Duke took a Kyle Lawrence offering over the left field fence to tie the game at 2. This game would go an extra inning when, with the bases loaded in the top of the 8th for the Athletics, Cody McElroy was hit by a pitch to bring in the go-ahead run. That run would prove to be the winner as the Athletics closed off the 8th without allowing a run.

Game 2 was all Blackhawks as they struck for 8 runs off of five hits against Brennan Nelson of the Athletics who took the loss. The Blackhawks struck early as lead-off batter Kyle Lawrence walked and eventually scored. The Hawks added another in the 3rd, two in the 6th, and closed the game off with 4 more runs in the top of the seventh for an 8 – 0 victory. Regan Hoet was his usual dominant self for the Blackhawks going the full seven innings while giving up only 2 hits and 2 walks while counting 7 strikeouts.

As was game one of this series, the third and deciding game was a tightly played and hard fought contest pitting two determined clubs. The game was scoreless until the fifth when the Athletics scored 3 runs off starter Matt Kukovica who was replaced by reliever Jamie Gregg who allowed another pair of runs in the seventh. Cody McElroy had a stellar performance on the hill for the Athletics giving up only two hits in a complete game performance. McElroy's performance was helped along by left fielder Callen Kenyon who made two outstanding back to back catches in left field. With a shutout victory of their own, the Athletics would move on to play the Red Lions in the Championship Final Series.



League Championship Final Series: Sherwood Park vs. Red Lions

The last time the final series pitted the third and fourth place clubs in the championship series was in 2008 when the fourth place Parkland Whitesox defeated the Legal Indians in two straight games, with the second going three extra innings. This series was played at Remax Field, a neutral site for the NCABL's 50th anniversary season. The Red Lions wasted little time in game one by jumping to an early 1st inning 3 – 0 lead. The Athletics responded with a run of their own in the first. In the fifth, the Red Lions managed to score 3 more runs off starter Callen Kenyon who was then replaced by Mike Desjarlais. The Athletics did not go away as they came storming back to score 3 runs in the bottom of the fifth. With runners on 2nd and 3rd and only one out, Burlett was replaced by reliever Kris Johnson who closed the door for the Red Lions ending the threat. Burlett went 41/3 innings, giving up 8 hits and 4 runs (3 earned) while registering 5 strikeouts and hitting 2 batters. Callen Kenyon took the loss going five innings for the Athletics allowing 6 earned runs on 4 hits, 4 walks, 6 strikeouts and hitting 6 batters. The final score: Westlock Red Lions 6 Sherwood Park Athletics 4.

The Red Lions were looking to close the series in two straight games when they managed to score the lead run in the second inning, but Sherwood Park would have nothing to do with it as they stormed back with 5 runs against Red Lion starter Adam Sawatzky to take a big 5 – 1 lead in the fourth inning. The tempo of this crucial game rose even higher when, in the bottom of the fourth, the Red Lions stormed back to score 5 runs of their own and regain the lead by a slim margin of 6 -5. Back came the Athletics in the sixth to score 2 runs and push the Red Lions to the bottom of the seventh while holding a 7 – 6 lead over the series leader. The drama was at a high pitch when Ryan Teske got onboard courtesy of a hit by pitch. He would later score the tying run on a wild pitch. With the score tied at 7 and with two out and a runner in scoring position, Chris Brand provided a clutch single to left field driving in the winning run and series winner. Mike Desjarlais took the loss in relief of Brennan Nelson while Kris Johnson took the win in relief of Adam Sawatzky. Final score: Red Lions 8 Sherwood Park 7.

Chris Brand, who was absolutely outstanding both defensively and on the stick for the Red Lions all through the Series was named the Most Valuable Player of the Championship Series. With the win, the Red Lions were crowned league champions in the 50th anniversary year. This championship victory marked the 18th time that the Red Lions have taken home the coveted cup.

The above review was a collaborative effort between Earl Thompson and Paul Riopel
Official Release from the Office of the North Central Alberta Baseball League
Annual Awards Presented at Gala Banquet
The 2017 annual awards were given a higher profile this season as they were all presented during the League's 50th Anniversary Gala Banquet held in Westlock on August 19th. The MVP of the League Championship Series was presented one week later at Remax Field following the Red Lion victory over the Sherwood Park Athletics in straight games. For the complete award summary go to the Commissioner's Corner or click here for quick access.
NCABL Family Mourns the Loss of Hall of Fame Member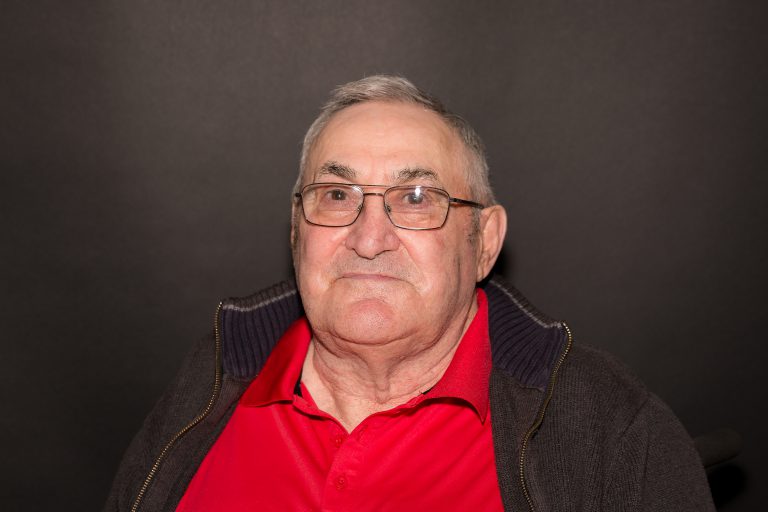 The North Central Alberta Baseball League is mourning the loss of a recently inducted Hall of Fame member. Mr. Al Balen entered the Hall of Fame on Friday, August 18th, 2017, as one of the first inductees from the first decade of play. He was joined by Morinville Manufacturer Larry Perrott, the only other inductee from the 1968 – 1977 decade to have entered the Hall on this night. Balen patrolled the outfield for the Linaria Flyers and was always a tough out at the plate during the glory years of the Flyers.

The League was also saddened to hear of the loss of Sherien Morgan, long time partner of former associate-commissioner Neill O'Shaughnessy. Neill insisted on keeping his promise to assist Commissioner Riopel during the 50th anniversary celebrations despite Sherien's worsening condition. She too passed away days later. Our condolences and prayers are extended to both families.

League Office has also learned that umpire Steve Bluett has been hospitalized and diagnosed with terminal brain cancer this week. Steve was in good spirits and appreciated receiving a copy of the League's 50th anniversary commemorative magazine from Commissioner Riopel, a long time friend within the NCABL umpiring fraternity.
Red Lions Advance to Post Season
In front of a large vocal crowd in Westlock ,the Westlock RedLions and St Albert Cardinals met in a winner take all game for the chance to go on to the League Championship Semi-Final Series.

This was a tight affair, but the RedLions came out on top by a score of 4-1.

Adam Sawatzky was very efficient on the mound for the RedLions, going 5 strong innings while giving up only 5 hits wit 2 walks and 1 strikeout.

The RedLions took control in the second inning, when with two runners aboard, Austin Watamaniuk took Cards starter Brandon Badry over the right field fence for a 3 run home run.

The RedLions added a fourth run in the third inning and never looked back.

Cards starter Brendon Badry pitched well, going 4 innings, with 4 hits and 4 runs, while walking 2 and striking out 2.

Base running mistakes cost St Albert in this one, as a rally in the 4th was snuffed out when the Red Lions CF caught a fly ball and then threw out a runner at second who had strayed too far from his base.

The Cards mounted a comeback in the top of the seventh but could only score once.

The Cardinals have nothing to be ashamed of as they are a young ball club and will definitely learn from this experience.

The Red Lions will play the first place Stony Plain Mets in Series A of the LCSFS while the Emonton Blackhawks will meet the Sherwood Park Athletics in Series B.

Story contributed by Earl Thompson
Tune in on Monday Evenings or Anytime for Earl Thompson's Weekly Show
As audio-visual director for the NCABL, Earl Thompson provides weekly analysis, conducts interviews, and gives broad coverage of the North Central Alberta Baseball League through his program. Tune in to hear the latest on "Circling the Bases" by clicking here.
Getzlaf and Short to Headline 50th Anniversary Banquet & Awards
From a powerhouse in sports to another in sports coverage, the NCABL has planned a delightfully entertaining evening to climax its 50th anniversary alumni week-end. Add a scrumptious down home meal to the festivities and the annual awards will have a very special flavour indeed. Joining the alumni and their friends next Saturday will be the most cherished and well respected journalist and broadcaster this province has ever had in the person of John Short. John's vast experiences as a news editor with Canadian Press to his radio stints with CFRN and CFCW during his years spent covering the Oilers and a wide range of other sports served John well. His analytical style combined with his quick wit and humorous anecdotes brought him instant recognition from his listening audience and helped him to secure his spot as the most cherished broadcaster and sports writer of his day. Joining him will be one of the elite athletes of the CFL in the person of Chris Getzlaf, whose late game reception helped secure an Eskimo victory last Thursday in Ottawa. The Getzlaf name is synonymous with family sports excellence as both Ryan and Chris have climbed to the pinnacle of the professional sports world in both hockey and football. At our 50th anniversary gala dinner, we will get a glimpse of how a humble Saskatchewan bred young man rose to such heights and who the people most responsible for it really were.
Tune In To Inside Sports With Reid Wilkins On Monday
Commissioner Riopel will be guesting with Reid Wilkins on CHED Radio on August 14th from 7:00 PM until 7:30 PM while the Cardinals and Red Lions do battle at Keller Field to determine the fourth and final post-season berth in the LCSFS. The live interview will be focusing on the NCABL and its many accomplishments as a leading amateur sports league in the Province of Alberta over the past fifty years. Tune in to CHED Radio on Monday at 7:00 PM.
You Are Invited To A Week-End of Celebrations You Should Not Miss
Whether you were a player, manager, coach, umpire, baseball fan, or just a friend who likes to hang out with baseball types, we have an entertaining week-end planned for you on August 18th thru 20th in Westlock, Alberta. The North Central Alberta Baseball League is celebrating its 50th anniversary. We are hosting an alumni week-end where you can reconnect with old friends or have a great time meeting new ones. Before you read on to get a glimpse of what awaits you on that week-end, take note of the following important facts. Our celebrations are primarily held intdoors, therefore we are a go rain or shine. The best deal comes your way when you buy a package. You can buy a package in one of two ways. You can buy a package online and pay with a credit card or you can download the form and print a copy, fill it in, include your check, and mail your registration to the League. Anyone can buy a package, not only the alumni. If that sounds too complicated, you can purchase individual tickets from any one of the ten members on the 50th Anniversary Executive Committee. Phone League Office (780-458-6800) and inquire who the closest member to you might be and we'll lead you there. Executive members will not be selling the package deal; only the tickets to the Meet and Greet called the NCABL Story and those to the Gala Banquet will be sold individually.
Let's start from the very beginning. If you played, coached, or were an umpire in the NCABL at any time in our 50 years of history, join our alumni club by clicking here. Please know that you have not registered for anything yet. That comes next after you find out more about our 50th anniversary weekend events.
| Friday: August 18th, 2017 |   |
| --- | --- |
| 10:30 AM | Westlock & District Agricultural Fair Parade (and the NCABL is represented) |
| 8:00 PM | Meet & Greet: The NCABL Story |
|   | – Venue: Spirit Centre in Westlock, Alberta |
|   | – Admission: $20/person |
|   | – Cash bar with beer and cooler sales |
|   | – Introducing the "Diamond Dog" for connoisseurs only |
|   | – Hall of Fame Exposition |
|   | – Mobile souvenir gift shop |
|   | – Professional musicians launch the first hour |
|   | – Fifty years of press coverage telling the NCABL's story through the eyes of the media. This work, recently completed, required over 300 hours of man power. First time that this extensive treasure trove will be open for public viewing. |
|   | – Hall of Fame Induction Ceremony. Two baseball players from each of the five decades will become the first NCABL players to enter the Hall as impact players within their respective decades. Eventually others will be added until capped at ten impact players per decade. |
| Saturday: August 19, 2017 |   |
| 8:30 AM | Alumni & Friends Golf Tournament |
|   | – Venue: Weslock & District Golf & Country Club |
|   | – Admission: $70/person by advance registration only |
| 9:30 AM | League Championship Semi-Final Series A&B |
|   | – Venue: Keller Field in Westlock, Alberta |
|   | – Admission: free for the general public |
|   | – Three games will be featured with the 2nd and 3rd games starting at 12:00 and 2:30 PM respectively. |
| 11:00 AM | Salute to Our Communities: A sport & Leisure Expo |
|   | – Venue: Spirit Centre in Westlock, Alberta |
|   | – Admission: free for the general public |
| to | – Kiosks from several communities providing information on their sport & leisure initiatives and facilities |
|   | – Visitors can enter a free draw for valuable prizes at each kiosk |
|   | – Partial Hall of Fame Exposition |
| 4:00 PM | – Three amateur stage shows beginning at 12:30 PM, 1:30 PM, and 2:30 PM |
|   | – Mobile souvenir gift shop |
|   | – Indoor blitz ball games for children under adult supervision |
|   | – Autograph sessions with well known sports figures |
| 6:00 PM | 50th Anniversary Gala Banquet & Annual Awards |
|   | – Venue: Westlock & District Recreation Centre |
|   | – Admission: $45/person |
|   | – Full service cash bar |
|   | – Mobile souvenir gift shop |
|   | – Partial Hall of Fame Exposition in the Alberta Room |
|   | – Professional musicians during the cocktail hour from 6:00 to 7:00 PM |
|   | – Door prizes from Cooperstown drawn throughout the evening |
|   | – Media buzz: sports stories from some well known insiders |
| Sunday: August 20th, 2017 |   |
| 11:00 AM | League Championship Semi-Final Series A&B concluded |
|   | – Venue: Keller Field in Westlock, Alberta |
|   | – Admission: free for the general public |
|   | – Based upon series A results, the first game may be played at 2:00 PM |
Have You Registered As An NCABL Alumni Yet?
Our 50th anniversary year is just around the corner and the NCABL is planning to celebrate this milestone event in a big way. We have been busy locating all of our players, managers, coaches, and umpires over the past year, but many of you have not yet found your way onto our alumni registry. E-mail invitations will be sent out to everyone on that alumni registry and these invitations will be issued early in the new year. We do not want you to be left out. So take a few minutes right now and click here, which will lead you through a very quick and easy registration process. Many clubs have enjoyed years of quality baseball as members of our great League and we would like nothing more than to have you gather everyone with whom you shared such great memories as players and bring them together for both a team reunion and League celebration. We will even honour individual requests for special group seating at the Gala Banquet so that you can spend quality time reminiscing with all of the old boys of summer. Over the coming months, more and more details will be released through our website regarding our six major events and ten smaller commemorative events organized by each of our current clubs. The 2017 season will be a blast for all five decades of players who donned uniforms in the NCABL. We want you all there. To help us locate a greater number of alumni, we are welcoming volunteers to serve as club representatives. Simply contact me, your commissioner ,to let me know which of the clubs listed below you would be willing to represent by searching for their E-mail addresses and a current telephone number. With your help, we hope to reach hundreds who once played this wonderful game in the north central Alberta area.
Which Club(s) Have You Played For?
The following alphabetical listing of clubs should jog your memory and wet your appetite for our biggest baseball gathering yet. For a summary of major events and dates, go to League and scroll down to our calendar. Have fun recalling those times when you wore a uniform for one or more of our family of clubs. In case you haven't counted, sixty-three clubs have played in the NCABL over its 50 year history. That number will remain providing no new franchises apply to the League for the 2017 regular season.
Alexander Braves
Legal Pontiacs
Alexander Jr. Braves
Legal Primeaus
Alexis Athletics
Linaria Flyers
Athabasca Angels
Mayerthorpe Mets
Athabasca Lions
Mayerthorpe Mustangs
Athabasca Ravens
Morinville Manufacturers
Bon Accord Tigers
Morinville Merchants
Barrhead Astros
Morinville Merlins
Barrhead Blue Jays
Morinville PBI
Barrhead Broncos
Morinville Pioneers
Barrhead Cardinals
Morinville Primeaus
Barrhead Orioles
Namao
Barrhead Yankees
Parkland Whitesox
Barrhead Jr. Yankees
Redwater Pontiacs
Camrose Axemen
Rochester Lyons
Easyford Colts
Rochester Royals
Edmonton Athletic
St. Albert
Edmonton Blackhawks
St. Albert Cardinals
Edmonton Indians
St. Albert Mariners
Edmonton Jays
Sherwood Park Athletics
Edmonton North Stars
Spruce Grove Cubs
Edmonton Primeaus
Stony Plain Mets
Edmonton Stars
Sturgeon Paladins
Edmonton Warriors
Sturgeon Rustlers
Fawcett Pirates
Vimy Blues
St. Saskatchewan Pirates
Waskatenau Chiefs
Gibbons
Westlock Astros
Grant MacEwan Griffins
Westlock Chevies
Horse Hill
Westlock Cobras
Lac La Biche Loggers
Westlock Legionnaires
Lamont
Westlock Red Lions
Legal Indians
Primeaus Give Red Lions New Life
In the final regular season game of the 2017 campaign, the young Cardinals were hopeful that they would punch their own ticket into the post season by defeating the Primeaus. Although the Red Birds looked strong in the opening innings and held a 5-2 lead in the middle frame, the Primeaus came to play despite having just returned from Lac la Biche where they qualified for the premier division final before rain cancelled the final game on Monday. McLean-Poll threw well enough for the Red Birds to earn a game MVP, but costly defensive errors combined with eleven stranded runners left the Cardinals short of their goal which was to have qualified for the very first time for a chance to play in the League Championship Series. The Primeaus sent three pitchers to the mound including starter Kyle Fagnan, middle reliever Ryan Mehler, and closer Mike Henry. The highlight play of the game saw Primeau centre fielder Blair Cowley throw a bullet to Craig Fagnan at second whose sprawling tag cut short a Red Bird's attempt at acquiring second base and starting another Cardinal rally. The win for the Primeaus left them in a three-way tie for fourth but they were not in a position to overtake either the Cardinals or the Red Lions. Their win over the Cardinals simply gave the Red Lions, who have not missed the post-season dance since 2010, another window of opportunity. That window of opportunity will be taking place next Monday, August 14th, at Keller Field when the Red Lions will try to claw their way back into the LCSFS by defeating the much improved St. Albert Cardinals. Game time is 6:45 PM.
Former NCABL Official Statistician Donated Earnings
Bruce Kirby, a long time official statistician with the NCABL, turned an otherwise disappointing day for Manager Brett McElroy into something of a more pleasant one. A strong supporter and lucky winner of the game's 50-50 jackpot of $202, Bruce kindly donated his winnings to the leadership group of the Sherwood Park Athletics who finished second to the Stony Plain Mets at the All-Star break and were subsequently represented by a strong compliment of players led by Manager Brett McElroy. Hats off to you, Bruce!
Beverly Optimist Pitching All But Silences Visitors
The home club, sponsored by the Beverly Optimist Club of Edmonton, had little difficulty silencing their opponents sponsored by Leon's Paint and Carpet as they dumped the visitors 12 – 1 at Legion Park in St. Albert in the 50th anniversary All-Star Game. Although the skies were overcast, the rain stayed away long enough for the game to be played in a typical NCABL time of 1 hour and 45 minutes. Nathan Swap from the Red Lions was chosen as the MVP of the game on the basis of a solid defensive performance at first base to go along with his two hits and four RBI's plus a run scored. The home club allowed only 6 hits behind the pitching of Yarema, Sawatzky, and Creelman. Turner and Cameron were strong in relief as they shut the door completely on the visitors. Matt Purschke went 2 for 4 for the visitors who had a difficult time generating any kind of threat in the ball game.
An open letter of invitation to all NCABL Alumni Issued by the Commissioner of the NCABL
The North Central Alberta Baseball League will be marking its 50th anniversary this year in conjunction with Canada's 150th birthday. To commemorate this remarkable achievement, the NCABL will be organizing six major events over the course of the regular season. The first of these will be taking place in Morinville, Alberta, on April 6th ,at the Historical Museum where the League will be unveiling its Hall of Fame. This is the first sport specific Hall of Fame ever opened by an independent league in the history of the Province of Alberta.

The second major event will be taking place on Sunday, July 16th, in St. Albert, Alberta. This event will incorporate the annual All-Star Game and will include a family friendly "old fashioned" tail gate party replete with outdoor entertainment for young and old. Plan on joining us for a full afternoon of camaraderie and great baseball.

All other events will be taking place during our alumni week-end from August 18th through 20th in Westlock, Alberta. This week-end offers the perfect opportunity for a team reunion while celebrating a significant milestone in our League's history. I invite all of our alumni to first join our registry by going on-line and providing us with a few basic pieces of information. Every registered alumni will be receiving a personal invitation in the form of a detailed package of information to be issued early in the month of April. Details of all events will also be posted on our main page at www.ncabl.ab.ca on an ongoing basis. Since significant advance planning is required to stage such a week-end, the NCABL is offering a tremendous Early Bird Premium Alumni Week-End Package. Look for it, register early, and plan on spending an unforgettable week-end with your NCABL family.
Major Events during the Alumni Week-End will include:


| Friday, August 18th, 2017: | Agricultural Fair Parade |
| --- | --- |
|   | Meet & Greet: The NCABL Story |
| Saturday, August 19th, 2017: | Alumni Mixed Texas Scramble Golf Tournament |
|   | Championship Semi-Final A&B (free admission) |
|   | Salute to Our Communities: A Sports Expo (free admission |
|   | 50th Anniversary Gala Banquet |
| Sunday, August 20th, 2017: | Championship Semi-Final Series A&B (free admission) |
| Friday – Sunday: | AG Society Events including chuckwagon races & more |


We will be providing free holiday trailer parking (without hook-ups) within the Town of Westlock on a pre-registration basis only. We have also negotiated special rates at three local hotels. When booking, please mention the NCABL (North Central Alberta Baseball League) to obtain the best rates. These will be guaranteed until July 15th only. Take the first step and book you hotel accommodations as soon as the invitations are released early in April.
Tail Gate Party Time in St. Albert
If your family is looking for an inexpensive and fun filled time on a lazy summer afternoon, consider taking them to Legion Field on Sturgeon Road on Sunday, July 16th. Gates open at 11:00 AM Bring a picnic lunch, a BBQ, or simply buy your eats from our friendly concessions. Drive up to the friendly parking attendants, members of the St. Albert Cardinals, in your pick-up truck and a BBQ in the back, and you will be treated to the day's first surprise, a free family pack of delicious hamburger to kick start your picnic. But that is not the end of it. You will be provided with a picnic table reserved just for you and your family. The first 25 trucks receive priority parking and special tail gate treatment, so plan on arriving as early as possible.

Whether you plan on tail gating or not, there will be plenty for you to do on the grounds before the game even begins. We have produced wonderful souvenir items commemorating our 50th and these will be on sale at our kiosk all through this event. A few other boutiques will also offer a little diversity for your shopping pleasure. Beginning at 12:30, "Mourning Wood" will be performing a full rock concert on our grounds. Bring a chair or blanket and plan on making yourself comfortable. Speaking of comfortable, we will also be operating a beer garden throughout the day. While parents and teens are whiling their time away at the concert, elementary aged kids will be fully entertained by a complete staff of Canada 150 personnel and NCABL volunteers who will be leading them in old fashioned summer picnic activities in a safe and enclosed area adjacent to the concert site. Free ice cream will be handed out to all participants and some lucky children on the grounds will also receive complimentary collector baseball cards compliments of a private donor.

Between sets, fans will also get to hear our City of St. Albert singer-songwriter finalists performing their own creations. After the outdoor performances, fans will be invited to move into the bleachers to catch the pre-game show at 3:00 PM. Lia Cole will headline this event with her award winning rendition of "Home to Me" as our mounted Canada 150 representative rides in on her beautiful quarter horse with the Royal Canadian Mounted Police flanking her on either side and the two All-Star Teams following in step. Don't miss the first pitch as Mayor Nolan Crouse attempts to "show his stuff". Following our national anthem and the official presentation of the home Beverly Optimist All-Stars and visiting Leon Carpet & Paint All-Stars, fans will be treated to the NCABL All-Star Game. Don't throw your ticket stubs away because great prizes will be drawn throughout the game. Admission is only $5 for adults (13 +). Children under 12 are admitted free. You can also tail gate for free outside of the grounds surrounding our beautiful park. Come tail gate with us, St. Albert!
All-Star Tilt Expected to Draw Large Crowd
Mark July 16th on your calendar. Commissioner Riopel and All-Star Game Director for the 50th anniversary edition, Mr. Ed Ewasiuk, have a friendly wager going. Will total attendance surpass the thousand mark or will it simply shatter the previous high for paid attendance at an NCABL All-Star Game? We won't say just yet on what side of that wager each of these gentlemen is on, but by all accounts this event is not to be missed.

Today, League Office released the playing rosters for the home and visiting clubs. Both the home club Beverly Optimist All-Stars and visiting club Leon Paint & Carpet All-Stars had five players voted to their squads leaving the All-Star Managers room for ten selections each. Both Managers have built strong and well balanced clubs with plenty of pitching depth. Manager Brad Walde whose club was leading the League standings at the All-Star deadline will be well armed with five proven hurlers on his staff including Brandon Yarema who was voted in at that position. Brett McElroy, whose surging Athletics were second in the standings at the break will be countering with college returnee Forrest Hisey supported by work horse Shawn Noble, Chris Mott, and closer Kyle Muzechka. Both Managers have structured their clubs in such a way as to keep all players in position and playing that position through most of the game while rotating into the game a greater number of pitchers. The game has all the promise of a great baseball showcase. Game time is 3:15 PM on Sunday, July 16th, at Legion Field in St. Albert. For the complete rosters of voted and selected all-star players, click here.
Sherwood Park Athletics Host Community Appreciation Night
The Sherwood Park Athletics have returned home to Centennial Park after a three year absence and are getting into the spirit of the League's 50th anniversary celebrations by hosting a free family event on the evening of Friday, June 16th, at Centennial Park. Fans of the Athletics and fans of good baseball are welcome to attend this special community tribute which will feature a regular season game between the Athletics and the visiting Edmonton Primeaus. A full service food truck will be on site and beer sales throughout the stands will enhance everyone's viewing pleasure. This is a great opportunity to cheer on the Athletics as they express their gratitude to their local community. Everyone is welcome to attend.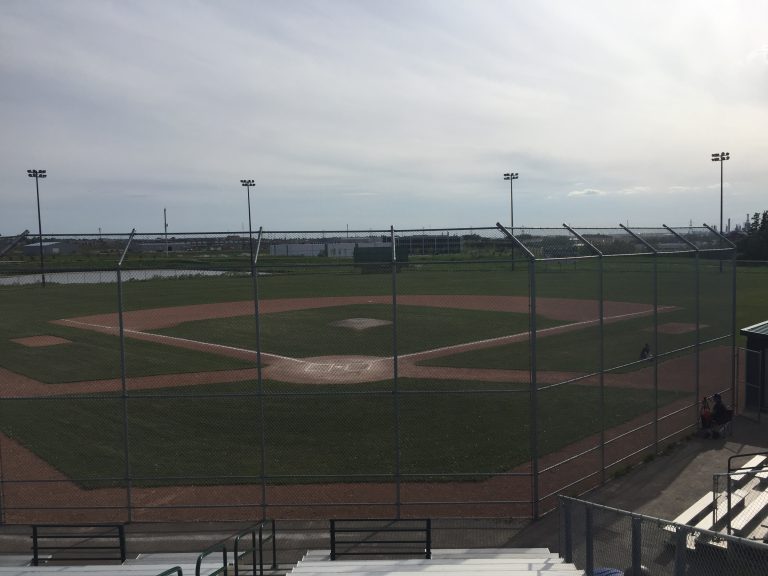 Join the Flock of Eager Birds and Save
Don't wait until August to register for the Alumni Week-End in Westlock. This link will take you directly to the on-line registration form. If you are an alumni, please join the alumni club first. This will guarantee that you will receive any and all mail-outs concerning the 50th anniversary celebrations as well as any future mail outs pertaining to our alumni members. Remember that even if you are not an alumni of the NCABL, you can still use our 50th anniversary form to pre-register for any of our events. You can also pre-order anniversary memorabilia from our great selection of items using our on-line registration form. By purchasing a package deal, you can save big time and have access to many free items such as a free day pass to the agricultural and chuck wagon events as well as to a free commemorative magazine among other giveaways that you will find in your welcome grab bag when you arrive and present yourself at the welcome desk at the Spirit Centre in Westlock. The Eager Bird Offer ends on June 30th, so don't delay. If you are more comfortable registering by mail, simply download the registration form from our website, print it, and mail us your form with payment to: NCABL at P.O. Box 3298, Morinville, Alberta, T8R 1S2.
NCABL 50th Anniversary Family Tail Gate Party and All-Star Game
The NCABL (North Central Alberta Baseball League) is celebrating its 50th anniversary. As part of those celebrations and in conjunction with SAMBA (St. Albert Minor Baseball Association) and the City of St. Albert 150 Committee, we are promoting a family oriented event dubbed "Family Tail Gate Party and All-Star Game". This event will be held at Legion Memorial Ball Park in St. Albert on Sunday, July 16th, from 11:00 AM until 6:00 PM. The essential components of this event include:

Focus on a large scale family picnic surrounding the diamonds at Legion Field with a special promo thrown in. The first 25 pick-up trucks to arrive on site with any kind of BBQ in the back, will receive a family pack of frozen hamburger on us and a table will be set aside for their family to enjoy a good old family tail gate picnic.

Inside the grounds, a concession will offer food services to those preferring not to prepare a picnic, there will also be numerous kiosk's setup from some local vendors such as NCABL Merchandise Sales, Prairie Couture, Good Life Fitness, etc. Also, once inside the grounds, elementary aged students will be invited to participate in ten "old time picnic activities", organized and directed by volunteers from the NCABL and the City of St. Albert 150 Committee. Once completed, children will receive complimentary ice cream. Throughout the early afternoon, volunteers will be mingling with the crowd providing Canada birthday curios, face painting for kids, etc.

All children are admitted free, while adults will be asked a nominal $5 fee for admission to the grounds where an afternoon rock concert featuring the ever popular local band "Mourning Wood" will perform on an outdoor stage. Also featured in the afternoon will be the finalists of the St. Albert singer/songwriter competition.

The final event of the day will include a grand entrance by the two NCABL All-Star clubs led by a horsewoman on a beautiful quarter horse carrying a huge Canada-150 flag. On-field celebrations will include a rendition of Home to Me by Lia Cole, grand prize winner of St. Albert's150 Songwriting Competition. After the official opening pitch, and player introductions, spectators will be treated to a game played by the League's top talent. During the game, spectators will have an opportunity to win many beautiful gifts which will be drawn throughout the game.
Timeline:
 
 
11:00 AM
Gates Open
 
 
Tail gate registrants with trucks slotted into picnic areas
 
12:30 PM
Old time children's Sunday picnic games begin in the Bantam diamond
 
 
Rock Concert with "Mourning Wood" begins on outdoor stage
 
1:30 PM
Players arrive for warm-up on main diamond
 
2:30 PM
Players gather for parade/children games end/concert ends
 
2:45 PM
Pre-game festivities begin
 
3:15 PM
All-Star Game begins
 
6:00 PM
The event comes to an end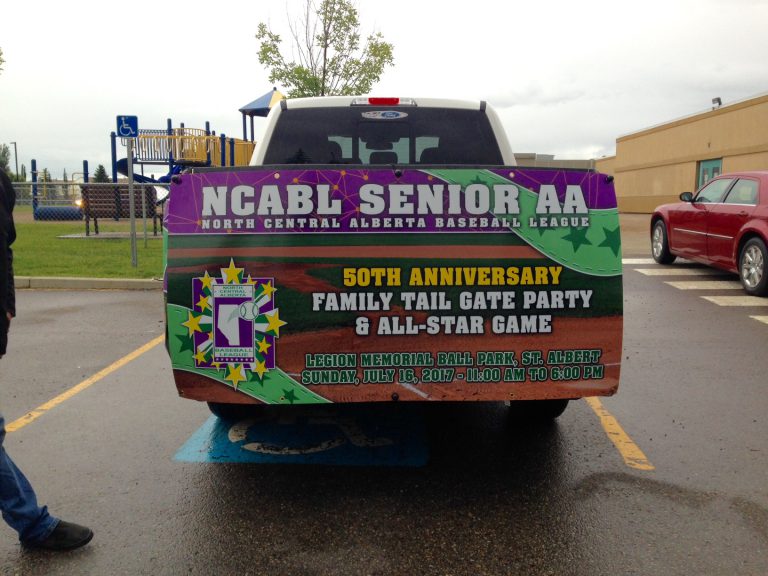 Curtis Smith, Parade Director for the NCABL's 50th Anniversary, provided these pictures of the NCABL entry into both the St. Albert and Morinville parades. More parade appearances are being planned for July and August.
Circling the Bases Returns with host Earl Thompson
The ever popular host of Circling the Bases returns for another season as coverage of the NCABL's 50th anniversary season ramps up just before Sunday's league openers. Earl Thompson knows a thing or two about baseball, but his instinct for asking the right questions always seems to elicit the best responses from everyone being interviewed. In addition to regular season coverage and analysis from Earl, fans can expect to tune in on enlightening interviews with league personnel, managers, and players throughout the season. Major 50th anniversary events will also be covered on an ongoing basis. The program releases happen every Monday throughout May, June, July, and August. Go to League on the main page and scroll down to "Circling the Bases" or click here.
Official Scorers Released by NCABL
Following yet another official scoring clinic led by chief instructor Ryan Petryshyn, our scorers are ready to put their skills to work beginning on Sunday. Scorers in the NCABL have an important job to do as their good judgment and sharp recording skills are constantly needed to produce accurate and reliable statistics. These statistics are in turn useful in assessing the relative performance of our fine athletes. We wish our scorers well this season and encourage all players to occasionally demonstrate their appreciation of the work that these fine volunteers perform for the League. For a complete list of all 2017 accredited scorers go to contacts on the main page and scroll down to the "Commissioner's Corner" or click here for a quick reference check.
Spring Bi-Annual Meeting Focuses on 50th Anniversary
The Board of Governors settled for a sixteen game regular season schedule following the departure of the Barrhead Orioles this season. Three new Governors currently sit on the eighteen person board which meets twice yearly to conduct the business affairs of the NCABL. For a complete highlight package of the annual Spring Bi-Annual Meeting, go to Contacts and scroll down to Commissioner's Corner or click here.

Traditional Sanctioned Tournaments Face Extinction
In an unprecedented move, Governors at the 2016 NCABL Fall Bi-Annual Meeting held in St. Albert voted to end the guaranteed status of a long standing tradition in the League, that of the sanctioned tournament package. The NCABL had supported the sanctioned tournaments through enforced legislation for forty nine years. As time elapsed since the founding of the League in 1968, the package of protected tournaments had dropped from eight, to six (affectionately known as the six-pack), and finally to four in more recent years. Despite an impassioned plea from Commissioner Riopel, the Board saw no benefit to sustaining the sanctioned tournament package beyond 2016. Financial considerations and a lower commitment by players to week-end baseball events were the main reasons cited by those who spoke to eliminate the compulsory nature of these tournaments. The tournament circuit in north central Alberta was immediately impacted with the withdrawal of the Blue Heron Invitational Tournament in Barrhead and that of the Rainmaker Invitational Tournament in St. Albert. The Blue Willow Invitational Tournament had voluntarily withdrawn from the sanctioned tournament circuit this past season, but did not host a tournament in 2016. This will leave only two declared sanctioned tournaments for 2017.
The idea behind the introduction of a guaranteed package of sanctioned tournaments in the NCABL was spurned by a desire to offer clubs who might want to adopt a developmental strategy (also referred to as a designation) an opportunity to play approximately forty games per season within a tight geographical area. Short travel distances meant less time spent on the road at less cost to those clubs. This model also allowed clubs who were not interested in embarking in a developmental program an equal opportunity to belong to the NCABL by committing only to regular season play. Developmental clubs, on the other hand, had the opportunity of doubling the number of games played during the regular season by adding tournament play to their schedules. The League's model of offering a regular season in conjunction with a sanctioned tournament package followed that of the USA's collegiate model of conference and non-conference play where only conference games dictate standings, but where nonconference play allows for stronger player development through any chosen number of additional games. By cutting the support for a mandatory package of sanctioned tournaments, the League will no longer be as attractive to those clubs looking to adopt a developmental strategy. As for clubs opting for the competitive or even the quasi-developmental models, this change will have little to no effect. The only lament, if any is to be heard, will be that tournaments will be fewer in number and farther to reach for those who still are drawn to the flavour of a challenging week-end of baseball and the camaraderie both on and off the field surrounding these team building moments.
Last Chance to Register for the NCABL Official Scoring Clinic
This coming Saturday, April 29th, at Bessie Nichols School in Edmonton, the NCABL will once again be hosting an excellent baseball scoring clinic for the novice and advanced scorer. The all day clinic will provide registrants with all the tools necessary to score a baseball game using sound professional practices. Materials and lunch are included with the low registration fee of $35 which is waived for all NCABL scorers. The clinic begins at 9:00 am and concludes at 4:15 pm. Everyone is welcome. To register, simply E-mail commissioner@ncabl.ab.ca leaving your name, a telephone number, and an E-mail address. Once registered, you will be sent an agenda along with more details about the clinic. Registrations will be accepted until noon on Friday, April 28th. Get a start on the baseball season by learning all about the fascinating game from an entirely different perspective.